SESSION INFORMATION WILL BECOME AVAILABLE AT 12:00 PM, MAR 15TH (EASTERN TIME)
With James Vukelich
This talk will present the traditional teachings of the Anishinaabeg as a means of developing
interconnectedness and interdependence. The seven grandfather teachings, the sacred law
of the Anishinaabeg, show us how to lead Mino-bimaadiziwin 'the good life' a life of
without contradiction or conflict, a life of peace and balance.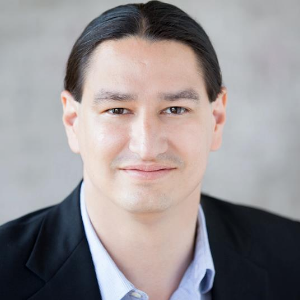 Presenter
James Vukelich Kaagegaabaw
Sharing Native American Languages and Culture
James Vukelich Kaagegaabaw is the creator of Ojibwe Word of the Day. He has been recognized as a leading voice in Native Lang...
VIEW PROFILE