SESSION INFORMATION WILL BECOME AVAILABLE AT 12:00 PM, MAR 15TH (EASTERN TIME)
A power point presentation that provides a brief narrative of the many uses for wigwas (birch bark) and our sacred medicines. We will also have a video of Al Hunter demonstrating how to harvest wigwas that they can bring back to their communities as a educational component. Participants will learn through a hands-on experience of making birch bark earrings with porcupine quills.
Presenter
Mariea Linklater
Elder
A well-known, long-standing, and highly regarded cultural leader and mentor in Saskatoon, Maria Linklater was born at the Thu...
VIEW PROFILE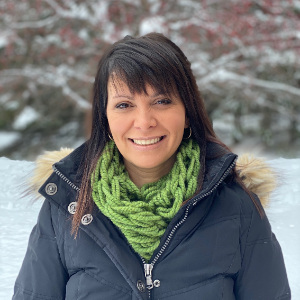 Presenter
Vicky Woodbeck
Branch Manager
Vicky Woodbeck (Ginew Ikwe) is part of the Migizi dodem, from the Wabigoon First Nation in the Treaty 3 area. She is the prou...
VIEW PROFILE